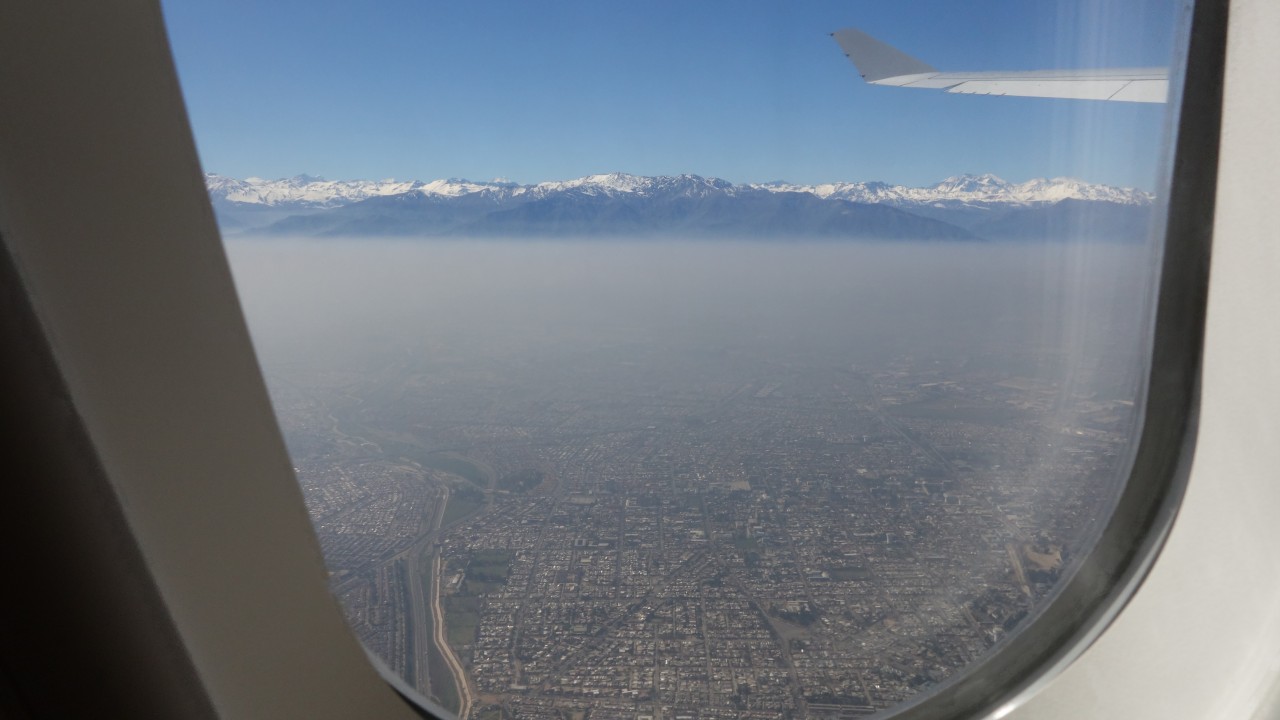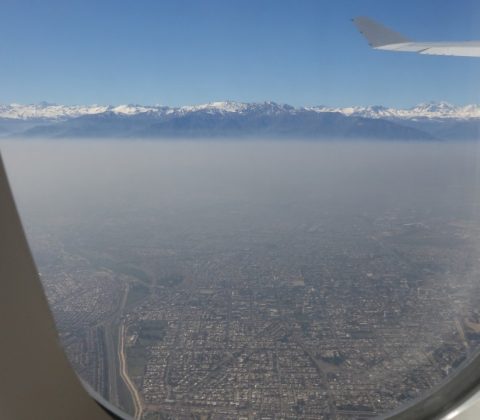 Returning to Santiago and to Denmark
For the impatient: Check out my hobby project Up Next DJ or read my book review of Thinking — Fast and slow. Or just skip down to the photos at the bottom of the page 😉
Arequipa and Iquique
When I left you last, I had to some extend come to and end of my travels — at least in the sense that there was nothing left that I had to see or do. And hence, the rest of the trip has been more relaxed and nothing "big" has really happened. But looking through my photos, something has happened anyway 😮
The trip from Cuzco down to Chile was beautiful. Colca Canyon and Arequipa was beautiful. Santa Catalina Monastery in Arequipa was sooo nice. I loved walking around in there… People say it is a city within a city — and it really is! Lovely garden and so peaceful 🙂
In Chile, I spend 2 weeks in Iquique. I tried to take para-gliding lessons, but I only had one lesson and then the weather changed. So I spend my time relaxing, slacklining on the beach, and working on an old hobby project of mine: Up Next DJ. I guess an open question here would be why would you use your time in South America working on your computer? Well… I guess that was kind of the plan from the beginning. It has been a project that I have wanted to work on for a couple of years — but never found the time. Now, with 6 months out of the calendar, I thought I might find time.
Santiago and Valparaíso
Anyway… Lots of pit stops down along the coastline of Chile: I visited Kat in Antofagasta again. La Serena, Vicuña, and Pisco Elqui was really beautiful as well. I really enjoyed coming out of the desert. It may have it's beautiful moments, the desert, but I am not so marveled by it as (some) other travelers seem to be. I like the green part more 😉
I had 2½ weeks in Santiago and Viña del Mar / Valparaíso1 catching up with the acroyoga community and selling my bike. I loved Valparaíso; relaxed atmosphere, cozy cafés, beautiful street art — a very colorful city.
Final thoughts?
And now, I am sitting in the airplane somewhere over Argentina contemplating on my journey. I am so happy that I took the time of to live out this adventure! Would I do it again? Yes and no. Right now I feel that I have lived out my desire for traveling solo. On a motorbike. It is just hard to pack up your things every day, or every 2 or 3 days, and move on to the next place. I do like my alone time, but I also like to be able to share experiences with people. You know, a travel buddy with whom you can connect and remember small funny things from your adventure.
And it is difficult really to connect with people when you are on the go. You may find a "long lost friend" and establish strong bonds in a day or two, yes, but most often I think it is something that is build up over time — over shared experiences and beautiful moments. And when you are on the go, it just is difficult to find this time and to commit to this when you think Oh, I will be leaving tomorrow. Or the day after. Also, doesn't help if you are a bit introvert and a bit picky with whom you spend your time… 😉
And also… The language. I knew almost nothing of Spanish when I embarked, and now…? Well… a bit more, but still not enough to have an interesting (and fluent!) conversation. Was it a problem? Hm… no… I survived! 🙂 Did I miss out? Yes! There were several occasions were I wished I knew more Spanish. On the other hand, I did find it difficult to motivate myself to sit down (in a school) and learn it. Traveling alone, and in hostels, Spanish was not really needed, and there was just so many other interesting options for me to do 🙂
Hm… what else? I am both looking forward to come home, but also sad. There are many people that I wished I had more time to connect to. So many where I want to say "See you again" instead of Goodbye. But I also miss my family and friends in Copenhagen. Lots of fun stuff going on in Denmark as well! And who knows… perhaps some new adventure will pop up 😉
Until then… Take care 🙂
Thinking — Fast and slow
Oh… oh… oh… I almost forgot! During my travels I found time to read the book Thinking — Fast and slow by Daniel Kahneman. An absolute recommendable book to read. Read my review of it and see if it inspires you 😉
---
Viña del Mar and Valparaíso are two "minor" cities just west of Santiago at the coast. They are really close and grown together — to me it just seems like one big city. But you know… traditions and a sense of belonging ;-) ↩