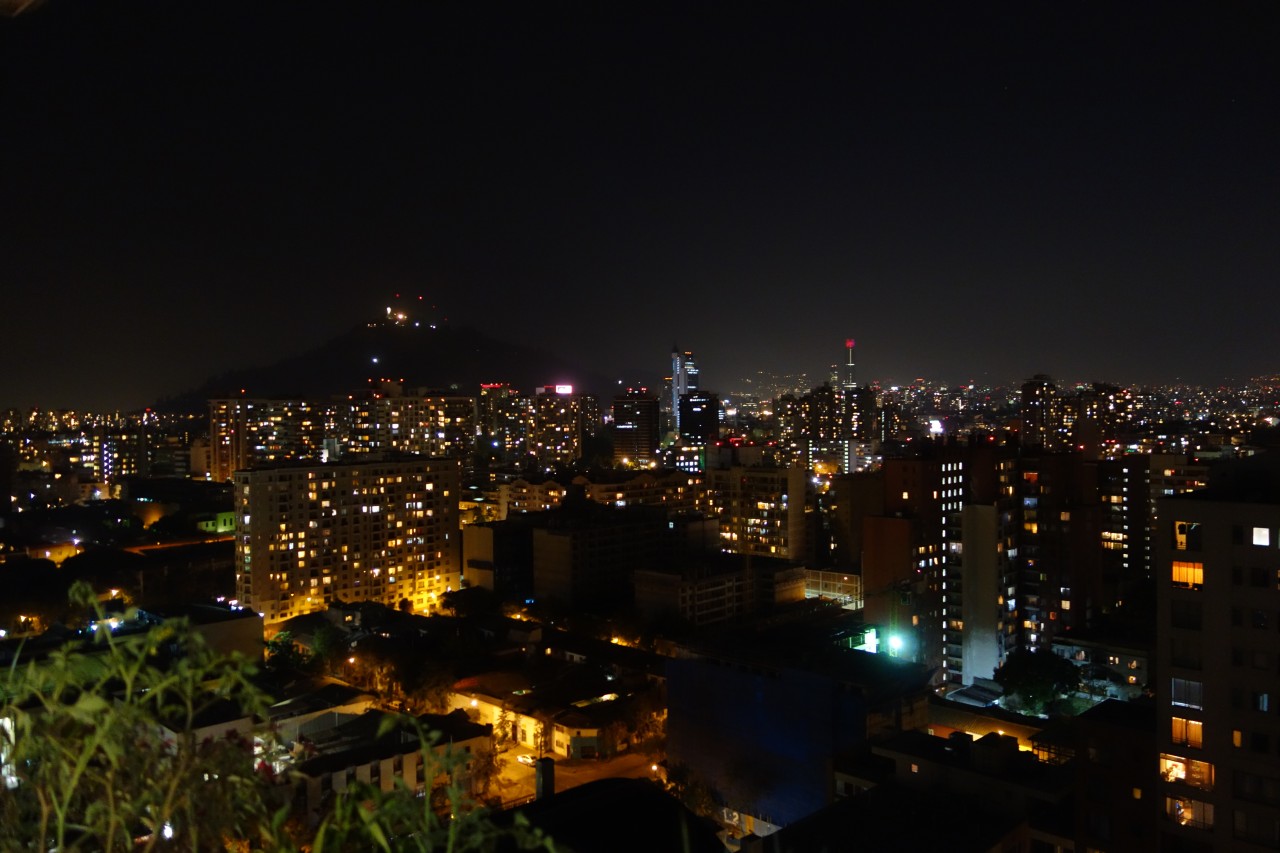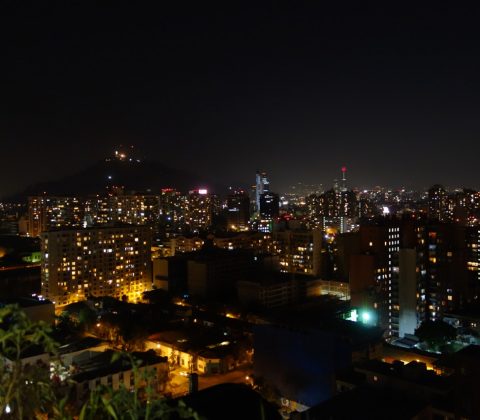 Arriving in Santiago
After have been in Santiago for almost a week, I thought it was time for a small update.
Arriving in Santiago
Arriving in Santiago was easy. Almost too easy… In the airplane, forms regarding import restrictions are handed out to be filled out before customs. Nothing new here. There is one question asking whether you are carrying (dried) fruits and nuts…? Yes. And another question regarding baggage; they have a section defining as baggage as 1 computer, 2 telephones, 1 image recording machine, 1 image replication machine (may be same) etc. etc. They fail to mention simple things as clothing! So when the question is asked whether I carry items in addidtion the forementioned baggage, I simply write "Clothes???" and expect to talk it through in customs. Also; I have also mc clothing and a gps tracker which I don't quite know what they will think of.
Anyway… arriving in the airport, I am quickly given a stamp in my passwort and a small note. Takes 5 seconds. No questions asked. Then I go forward to the customs, thinking perhaps I need to hand in the note there.
At customs, there is a guy collecting the forementioned import forms from passengers. Again, no questions asked. He does not even look at the forms. All my stuff is sent through an x-ray machine, and on the other side I can pick it up. There is no interest in me or my stuff. I stand there a few seconds. An official starts to take interest in the baggage of the guy coming after me, so I just take my things and move on to "the next station".
Turns out; the next station is the arrival hall…! So now, I am standing there with the little note in my hand, that I don't quite know what to do with, thinking "this went waaaay too easy!", feeling almost as if I had just sneaked into the country 😮 Long story short… the note in my hand is a permission to stay in Chile for 90 days. Now I'm just wondering whether they want to see the note when I exit the country by bike, or if they don't care there either…
Santiago, first impression
First impression? Hot, noisy, and dirty air. But then you start to walk – preferably in the early morning, or late afternoons – and you find all the small places you would expect to find in a big city. Nice cafés, parks, street shops, posh shops, old and new buildings residing just next to eachother. The air in Santiago is very polluted, but the streets themselves are often fairly clean, and they do have a fondness for trees in the streets. That, I think, is really nice. Especially because when you are walking around during the day (when all the shops are open) the sun is way too hot to be in.
Not sooo many photos yet, sorry. Still, Santiago is "just another" big city. Nice parks, museums, libraries etc. But I have not really been going sight-seeing. Been spending my time walking around figuring out which motorcycle I should buy, and what paper work I need to get done in order to buy it. I did, though, run in to the local slackline community (yay) and this evening there is a meet-up with some acroyogis (yay again!). Tomorrow I will move my stuff out to Ride Chile 1 where I will stay a couple of days, learning a bit of motorcycle maintenance 🙂 Tomorrow, I will try out one of their BMW F800 GS, and then probably buy their Kawasaki KLR 650…
Missions in Santiago
Get landed and figure out the basics: Check 🙂
Buy a motorbike: Almost check 🙂
Learn Spanish: Not so much check :-/
Learn motorcycle maintenance and an off-road course: Most likely the coming days 🙂
Ps.: Bonus info… what do you do when the elevator is out of order? Well, you take the stairs to the 23rd floor, of course 😉
---
Up until now, I have been staying with my CouchSurfing host Ivan. ↩