I am currently living in Aarhus (Denmark) where I try to find as much time as possible to train and teach acroyoga and acrobatics.
This page lists my current teaching schedule. If you would like to plan a workshop with me – in Denmark or elsewhere – don't hesitate to contact me.
Until then, take care.
This series of classes is for the seasoned acroyogi. The content of these classes will depend a bit on our shared foundational level and interests. I imagine, however, geeking out on technical details, focus on communication and helping each-other, challenging each-other with different obstructions (Danish: Benspænd), and (of course) lots of playing and fun times.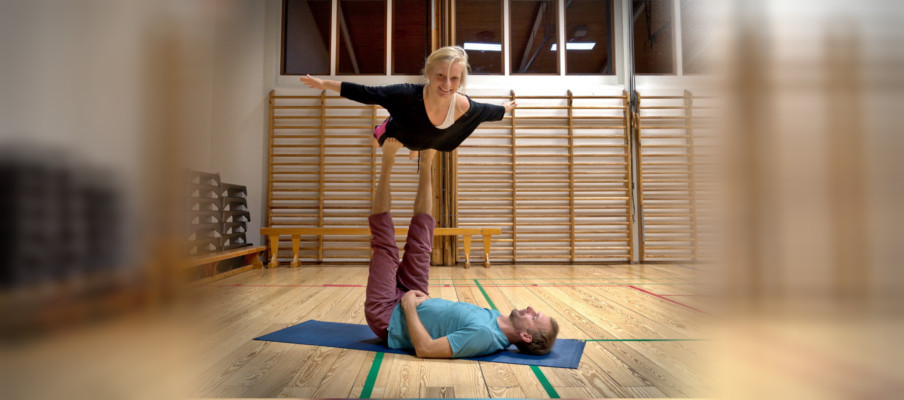 In this series of workshops we will lay down the foundation for your future acroyoga practice. I will guide you through the basic principles of acroyoga and together we will explore basic poses and classic washing machines. My hope is that you will discover acroyoga to be as playful and fun as I find it.